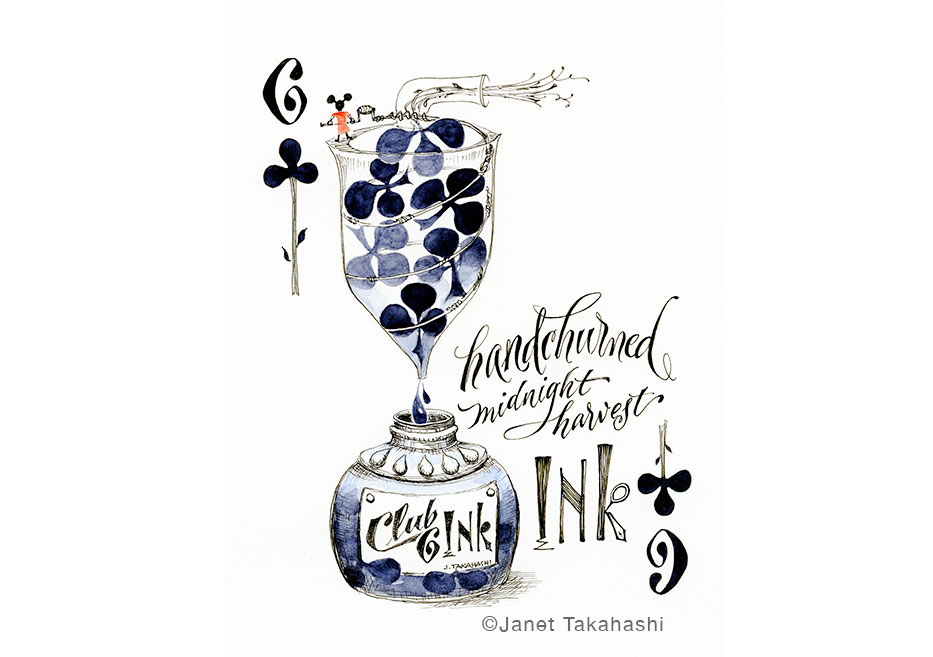 A collaborative Deck of Cards Project was headed by amazing artist, Susan Longerot.  Susan dealt two cards per person to twenty-five other artists to interpret artistically. Final design size requirement 2 ½" x 3 ½". Susan's article appeared in the January 2015 issue of Bound & Lettered magazine.
I was dealt the 6 of CLUBS and the 10 of DIAMONDS.
 My 6 of CLUBS was a pen and ink illustration. I thought about "club shapes," hence 6 club-like clover florets churned by a red dressed mousie. What could be better than having a midnight harvest and making ink! My other card was the red 10 of Diamonds.